MonsieurCoffee.com is a participant in the Amazon Services LLC Associates Program, an affiliate advertising program designed to provide a means for sites to earn advertising fees by advertising and linking to Amazon.com. We earn small commissions on purchase made through links on this site, at no extra costs to you.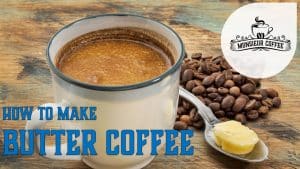 Butter Coffee is all the rage right now. It is a drink made with coffee (duh!), butter (preferably grass-fed), and a thingy called medium-chain triglycerides
Save this post for later? We'll send you the article!